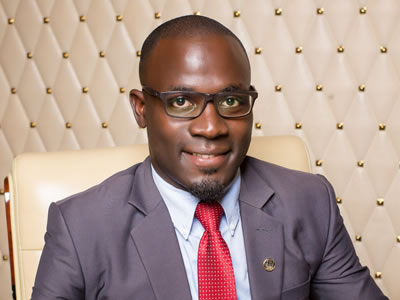 Edwin M. Mugumya
Associate
Education
Makerere University, Bachelor of Laws (LLB) with Honours – 2017
Law Development Centre, Diploma in Legal Practice – 2018
Memberships
Network for Public Interest Lawyers
Uganda Christian Lawyers Fraternity
Countries In Which Practiced
Languages
English
Luganda
Runyankore-Rukiga
Edwin joined the Firm in October, 2018 as an Associate and presently works with both the Litigation and Transaction & Advisory Services departments.
Edwin holds a Bachelor's Degree from Makerere University where he served as the 43rd president of the Makerere Law Society and President of the Uganda Law Students Society, 2015/16. He was also an Editor of the 2016 and 2017 editions of the Makerere Law Journal; an annual legal publication by the School of Law.
Edwin actively participated in moots and successfully represented the University in various International Law Moot Court competitions.
While at the Law Development Centre in 2018, Edwin was the Editor-in-chief of the inaugural Law Development Centre Magazine.
For detailed information regarding matters handled by this lawyer please contact us at kats@kats.co.ug.