Patrick Mugalula wins LDC Moot Court award
KATS Junior Associate Patrick Mugalula was part of the winning team of Law Development Centre Moot Court Competition 2016 on the 21st April, 2017. The winning team received a trophy from Katende Ssempebwa and Company Advocates and each member received a certificate for their outstanding performance. These awards were given at the Law Development Centre Graduation Ceremony.
The Inaugural Katende, Ssempebwa Moot Court awards were handed out to the various winners at the Law Development Centre Graduation Ceremony held on Friday, 21st April, 2017 and this event was presided over by our very own Sim Katende.
Sim Katende officiating the inaugural awards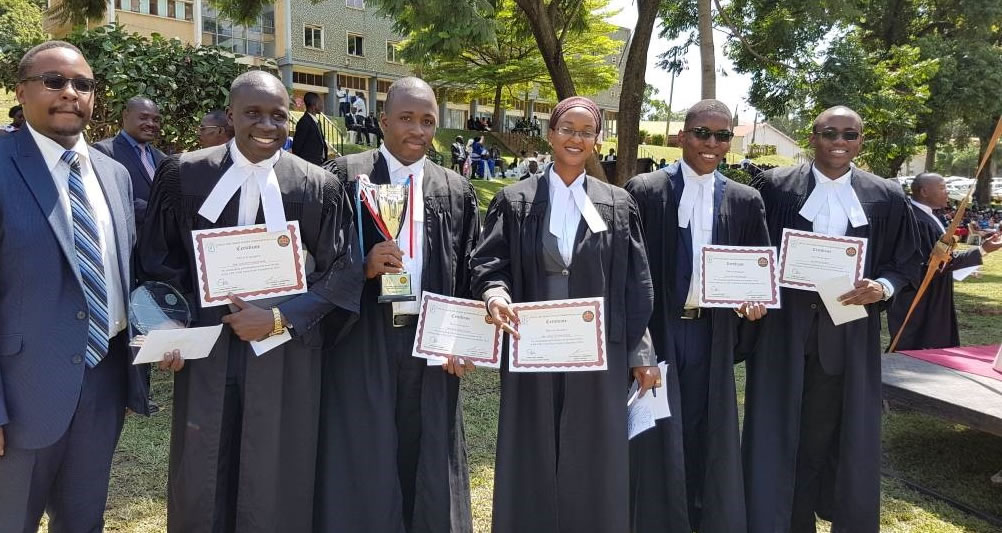 L-R: Mr. Sim Katende [Partner at M/S Katende, Ssempebwa & Co. Advocates], Mr. Walter Bakirana [Best Oralist 2015-2016], Mr. Patrick Mugalula, Mrs. Sylvia Mbabazi ["the Moot Court Patron], Mr. William Muhumuza and Mr. Rayner Mugyezi.
The winning team trophy